Luxury Vinyl Styles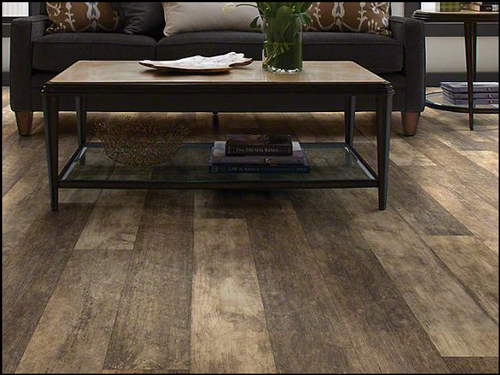 Luxury vinyl tile comes in a variety of styles, shapes and colors. Styles vary including planks, tiles, wood looks, tile and stone looks with a grout option or no grout option. One of the advantages to Luxury Vinyl Flooring is the ability to install modular patterns. Different tiles or planks can be combined to create a design. You can choose from several alternatives in look and construction. There's direct-glue installation method for durable performance and seamless appearance. Or you may prefer one of the floating constructions to add softness underfoot. Ask one of our sales staff to help you decide which of these options will best suit your lifestyle.
Another benefit of Luxury Vinyl flooring is it's Earth-friendly flooring. The new Luxury vinyl flooring and vinyl sheet flooring products address environmental concerns by using virgin vinyl that does not release harmful VOCs and adhesives that don't have fumes. Some can be installed without any adhesive at all. Because the products are durable and have a timeless look, they'll last for decades and not end up in a landfill as quickly.
We see a bright future for Luxury Vinyl flooring!!!