Carpet | Styles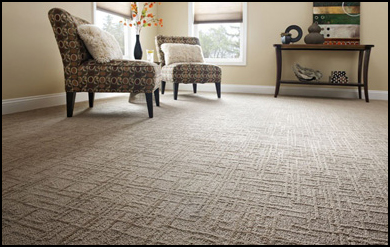 Choosing the Carpet that is right for you…
With all the style options out there it's hard to know where to begin. First let's take a look at the carpet styles and fiber types to see what fits your needs...
Carpet Styles…
The following are the main carpet styles—texture, twist, loop, and pattern—find out which one is right for your space:
Texture—The velvety look and feel of smoothly cut yarns. May be deeply or lightly textured to create a fresh, easy-care surface. Texture carpets are extremely versatile and are commonly used in bedrooms, living rooms, dining rooms, dens and great rooms. The more textured or twisted the yarn the less they will show foot prints and vacuum cleaner marks.
Twist— Also referred to as frieze carpet or short shag. The twist is back in this lighthearted carpet trend. It's casual but elegant and soft to the touch.
Loop— also referred to as Berber, Modern interpretation of handcrafted styling. Loop carpeting is ideal for active areas, where you want sophistication without worry.
Pattern—Almost an art form. Cut and uncut loops form distinctive designs, for decorating with originality and flair. Pattern carpets are extremely durable and are perfect for play rooms and high traffic living spaces such as family rooms, hallways and staircases.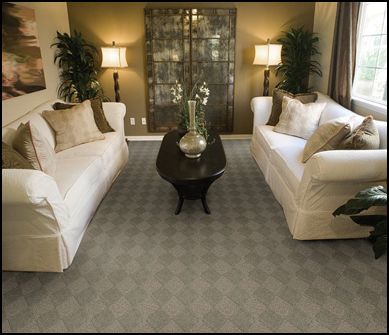 Fiber Types:
Finding the best carpet for your home starts out simple and quickly becomes complicated. You know you want something that will look good in your home, feel great, and most importantly, stay that way for years to come. A lot of different carpet styles look very similar, yet prices vary and there's a reason for that. The fiber that is used to make the carpet is where the difference starts.
Nylon- For resilience (the ability to stand up to traffic), Nylon is the best carpet fiber. Nylon is not as inherently stain resistant as other carpet fibers. For this reason nylon carpets are coated with stain and soil resistant treatments. The quality of the stain treatments are one of the price determining factors. The highest quality nylon carpets include Shaw Anso Nylon and Beaulieu Bliss Indulgence. Nylon fibers are available in all the above carpet styles.
Polyester- Through advancements in carpet technology polyester has made great strides as a carpet fiber, especially P.E.T. polyester fibers. Much of the fiber is made from recycled plastic containers. P.E.T. fibers are much stronger than the old polyester and offer much better performance and stain resistance. Polyester fibers are available in Texture, Twist and Pattern carpet styles.Triexta- In 2009, the Federal Trade Commission (FTS) established the subclass name "triexta" as an alternative to the generic name "polyester" for a subclass of polyester fibers made from poly (trimethylene terephthalate). Triexta is marketed under the Mohawk brand name "Smartstrand." Triexta is available in Texture, Twist and Pattern carpet styles.
Polypropylene- also referred to as Olefin, is a type of solution dyed fiber that is naturally stain and fade resistant, but has the poorest performance of all the carpet fiber types when it comes to resiliency. The best performing construction for polypropylene carpets is a very tight loop carpet in a low-to-mid pile height.
Natural Fibers- These include Wool, sisal and sea grasses. While some of these are offered in wall to wall carpeting most of these fibers are reserved for area rug construction mainly due to cost and clean ability. These fibers are generally made only into pattern or loop style carpeting.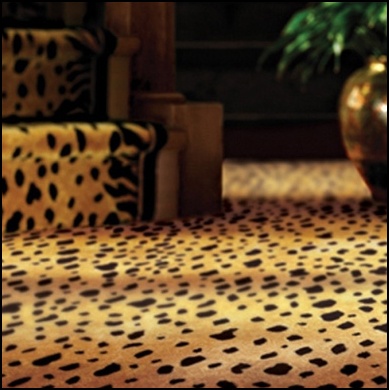 Recycling Carpet Fibers
Something to consider when you're carpet shopping . . .
P.E.T. Polyester fibers used to be considered the most environmental friendly carpet fiber due to their recycled content (they are made from recycled plastic bottles) and Nylon fibers are slow to decay in landfills. However, today both carpet manufacturers and retailers have teamed up to turn old nylon carpets into new ones. Shaw Carpets alone removes 100 million pounds of used nylon carpet from the waste stream each year and has developed technology to take used Nylon fiber and recycle it right back into new nylon carpeting. It is referred to as their cradle to cradle design. Carpet recyclers can create premium carpets without the loss of softness or durability. P.E.T Polyester fibers can not be remade into new carpeting. When we remove your existing nylon carpet it will be sent to the recycling center to be made into new carpet.