Carpet | Installation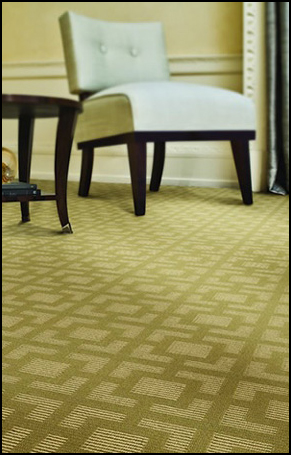 Being knowledgeable and prepared for the big day when the new carpeting is installed is very important. Being ready for the installation of your carpet will make the entire process go faster and more efficient. Knowing what to expect and being prepared will also be a lot less stressful on you, your family and your home. To ensure a problem free installation here's a checklist of things to do before the installer arrives:
Remove as any small items from the room as possible. Be sure to place the removed items in an area away from the rooms to be installed.
Clear all desk, dresser, and counter tops. If possible remove the drawers from these items.
Remove all items from bookcases, China cabinets, and entertainment units. In closets, Please clear everything off the floor and anything that hangs lower than two feet from the floor.
Unhook all electronic equipment including television sets, computers, stereo equipment, and gaming consoles.
Remove all sheets from beds.
Secure your pets in a closed room that does not need to be accessed or secure them in the backyard.
Interior doors often have space at the bottom to accommodate carpeting. If yours do, then you're good to go. If yours don't — or they're cut for a lower pile than you install, then you may need a qualified carpenter to cut or shave the bottom of each affected door.
Paint first. If you're planning to paint, wallpaper, or do any other remodeling in the room, it's best to do it before your carpet is installed. Keep extra paint to touch up any post-installation nicks.
Clean-up, installing new carpet will produce waste materials are usually collected by your installer, hauled away and recycled.
It's also a good idea to check with us directly to find out if there are other actions we recommend before installation. Just call a member of our friendly sales staff.
What to know after installation day
Frequent vacuuming for the first few days should help pick up any small cut pieces or debris.
For odor sensitivity, good ventilation is important. Some of the chemicals and adhesives in carpet can smell up to 72 hours. Be prepared to provide the room with adequate ventilation.
All labor is warranted for two years from the date of installation. If any problems occur contact us and we will address your concerns immediately.