Introduction Luxury Vinyl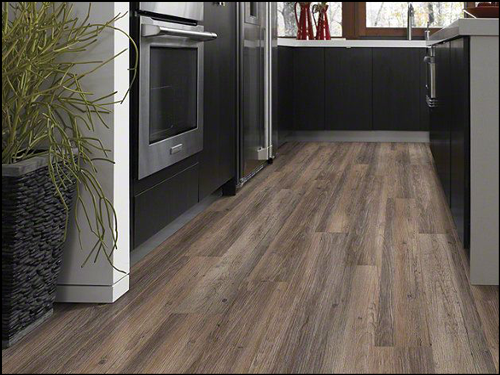 Luxury Vinyl flooring is a fashionable, high-tech floor covering that offers outstanding advantages to our style, quality, and budget-conscious customers. There have been amazing advancements in vinyl flooring in quality, design and durability. Everyone loves the look of hard-surface floors. Wood, for example, is beautiful and comfortable, conveying a natural, easy luxury. Tile and stone floors have the same appeal.
For decades, people have been seeking an alternative to natural wood, tile, and stone surfaces, but didn't have many stylish choices. Vinyl and laminate products were, in the past, popular for their budget friendliness and ease of installation, but no one claimed they were as fashionable as real wood or tile. Today, that has changed.
Luxury Vinyl flooring and resilient sheet flooring have evolved into sophisticated products that high-end clients are choosing over wood and tile, because the new products look so similar to the natural surfaces they mimic. They perform extremely well and cost less. Luxury Vinyl is available in a large selection of designs, colors, and textures. These floors are moisture resistant, impervious to most stains, and very easy to clean. Heavy traffic is no problem because these floors can handle lots of activity.