Laminate Introduction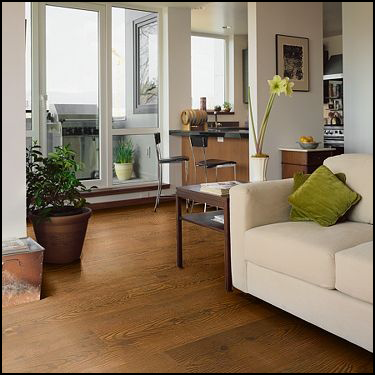 Appealing hardwood flooring visuals and marvelous slate and stone looks are the hallmark of today's laminate floors. It simply looks like the real thing. Various shades and finished allow you to choose the wood look down to the species. Some laminates offer beveled, distressed, and highly textured options; giving your floor not only the look of hardwood but the feel of it too. And laminate flooring is great for busy families: it installs easily, wears incredibly well, and comes in a large variety of colors and styles.
Durability
Laminate floors are extremely durable and attractive. They are scratch and stain resistant and ideally designed for areas with a high degree of foot traffic, especially by children and pets. Laminate flooring is easy to maintain and does not fade even in direct sunlight. Our Laminate floors are made to stand up to high traffic and high impact.
The Elements
Laminate flooring is resistant to many of the outdoor agents. The wear layer protects it from stains and smudges due to dirt making it a great material for hallways and entryways. It also resists fading from UV light exposure making it popular in sun rooms.
Health
Laminate flooring is naturally resistant to the growth of mold and bacteria.
Expansion
The nature of the installation process means that the flooring material is not adhered directly to the sub floor. Rather all of the pieces of the floor are interlocked. That means that the material can expand, or contract, due to changes in pressure and temperature, without buckling and snapping against the sub floor.
Sound
When you walk on a laminate floor it produces a somewhat hollow sound. This can be offset to some extent through the use of underlayment materials, which can help to simulate the sound of natural hardwood flooring. If this is a concern to you ask our sales associate about sound reducing underlayment options.